Brandon King and his team are ranked in the top 2% of California Real Estate Teams.
They invest more money in marketing than most other agents or teams each month in CA. Their marketing produces over 150 new home buyers each and every month from all over the world looking to move to the area. Currently they have over 2,900 buyer prospects in their database just waiting on the perfect home or the right time to move to our area based on their personal situation. Call Brandon when you want a proven and highly professional process that goes against the grain of traditional status quo home selling methods. On average, his time to sell a home is 3 times faster and their sellers earn 5.1% more money than the average agent!
Brandon is so confident in his ability to deliver the best possible results to his clients and will guarantee to sell your home at a price and deadline you both agree on or he will BUY the Home for cash! He offers flexible Fees, no upfront costs and you can cancel anytime if you're not happy for any reason.
YOUR REFERRALS HELP THE KIDS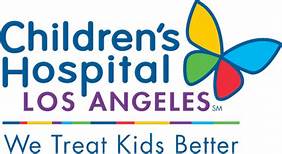 If you've ever been to my office, you would see the mission statement for my team ""To positively change and impact the lives of others through our unique services when buying or selling the place they call home." We get to enrich the lives of not only our clients but also members of the community. Now, in case you aren't aware, we are committed to helping Literally Healing Children's Hospital of Los Angeles. So for every home sale and referral we handle this year we are donating a portion of our income to providing the children books they request. As you know the Children's Hospital of Los Angeles leads the way in helping kids. They are a nonprofit institution that provides pediatric health care and medical experts offer more than 350 pediatric specialty programs and services to meet the needs of their patients.
SO YOUR HOME SALES AND REFERRALS DO REALLY HELP THE KIDS…
So are you or someone you know considering buying or selling the place they call home? If so, please contact my team today. Not only you or they benefit from our award winning service, but we donate a portion of our income on every home sale to Literally Healing Children's Hospital Los Angeles.
It's easy simply call us at 661.231.9991 or click "Sell My Home" button.